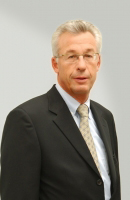 Frôté François
Attorney-at-Law
Frôté & Partner SA
Tél. +41 32 722 17 00
Fax +41 32 722 17 07
ff@frotepartner.ch
Having obtained his licence to practise as a Bern Attorney-at-Law in November 1979, Mr. François Frôté joined Frôté & Partner SA. After having practised at the bar for several years, Mr. François Frôté little by little developed an activity as counsellor and assumed various company directorships.
Licensed to practise as Attorney-at-Law in the Canton of Bern.
1993-2005 Vice-Chairman of the BCBE
Since 2002 has served as Chairman of the Tornos Group.
Our newsletters
---
(PDF files to download)